Guide to Press Productivity
Hydraulic Presses Are the Press of Choice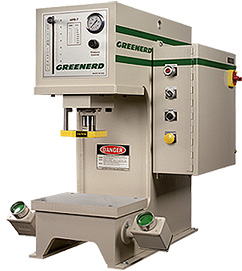 For over 30 years, there has been a clear trend toward hydraulic presses.
Until recently, the most common production press has been the mechanical press-a force-delivering machine in which power is derived from a rotated crankshaft.
In 1991, shipments of hydraulic presses surpassed mechanical presses.
The hydraulic press has become a major factor in the U.S. press market and is even more popular in Europe.
U.S. Shipments of Hydraulic and Mechanical Presses (1990-1995)